Missy Elliott gave up bread and soda in her diet, and it's doing wonders!
Last we saw Missy Elliott she was doing a commercial for Doritos where Morgan Freeman sang "Get Ur Freak On" while Missy made a cameo as an ice sculpture. She certainly looked fine covered in fake ice, but you should see how she looks after a few tweaks to her diet.
She looks absolutely stunning.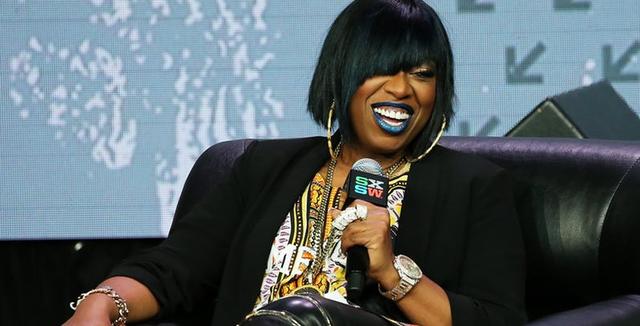 "Proudly to say it's been 4 months I have only drank water no other juices or soda & I cut out bread & Lord knows that's been the hardest for me!" Missy Elliott begins. Bread is a tough one for people to cut out as it's not only a cheap source of calories but it's oh so good. But, just like sugary soda, most bread is processed to within an inch of their lives so that they're just free calories and no nutrients, causing spikes in blood sugar and all manner of havoc with your digestive tract.
Knocking off those two non-essential food groups has done wonders for her waistline, but it's the water drinking that's really given Elliott that sublime glow. "See I've NEVER been a water drinker but this have helped my skin," the rapper wrote on her Instagram post. "It really restore glow back & I don't feel sluggish."
But there's still one thing that Missy can't do without, and it's something that we're all a slave to sooner or later. "NOW the other thing if I can only cut out JUNK FOOD," writes Elliott, admitting that's her weakness with the #Facts hashtag.
"But if I can give up those other things I'll fight that to! Maybe two cupcakes a month," the singer concludes with a shrugging emoji.
We're happy to see Missy doing so well. In 2008, Elliott was diagnosed with Grave's disease, an autoimmune condition that attacks the thyroid and causes hyperthyroidism. For Elliott, symptoms took on the form of extreme weakness and muscles spasms that nearly caused a car accident in 2011.
She's managed the condition with diet and exercise, and it looks like she's doing well. Hopefully we see more of Elliott soon.